Rahul Kesarwani, Hon.B.A., J.D.
Rahul has been operating Kesarwani Law Office since 2002. He carries on a general practice in Family Law, Litigation, Real Estate, Wills & Estates and Business Law.
Anna Okorokov, Hon. B.A., LL.B.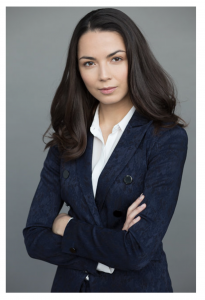 Anna joined her sole practice with Kesarwani Law Office in early 2017. She specializes in business law, civil and commercial litigation.  Anna articled at a downtown Toronto litigation boutique and summered at an international law firm in Dubai, assisting their Corporate and Finance practices.  Anna was formerly an Editor on the Health Law in Canada Journal. During her spare time, Anna enjoys writing and taekwondo.
Admitted to the Ontario Bar: 2015
LL.B.: Southampton University, 2012
Hon.B.A.: University of Toronto, 2009
Jasdeep Dhillon, Hon. B.A., LL.B.
Jazz joined his sole practice with Kesarwani Law Office in 2018. He specializes in family law and wills/estates, civil litigation and residential and commercial real estate transactions.  Jazz articled at a Hamilton litigation firm. In his spare time Jazz enjoys traveling, reading, listening to podcasts, working out and hanging out with his family and friends.
Admitted to the Ontario Bar:  2018
LL.B.: University of Leicester, 2015
Hon.B.A.: McMaster University, 2013